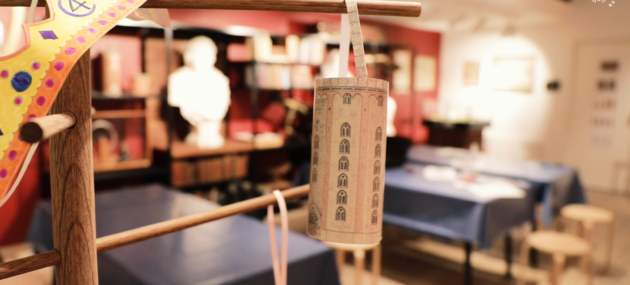 Online: The Round Tower Christmas Decorations
Date
10.12.2020
-
31.12.2020
Online: The Round Tower Christmas Decorations
This Christmas, the Round Tower is closed. That does not mean, however, that you have to do without the old tower in December. How about making your own Christmas decorations with Round Tower motifs?
You can decorate your Christmas tree, your bookshelf or your door frame with the Round Tower, the dog with eyes as big as the tower, yggenyks and motifs you can colour yourself.
Below you will find the decoupage craft sheets – ready to print. If you need a helping hand, you can find it in the videos.
Enjoy – and Merry Christmas from the Round Tower!
Ready to Print (with Danish Text)
The Round Tower for the Christmas tree (large)
The Round Tower for the Christmas tree (small)
Cut-out dog with eyes as big as the Round Tower
Watch the Videos (with Danish Text)