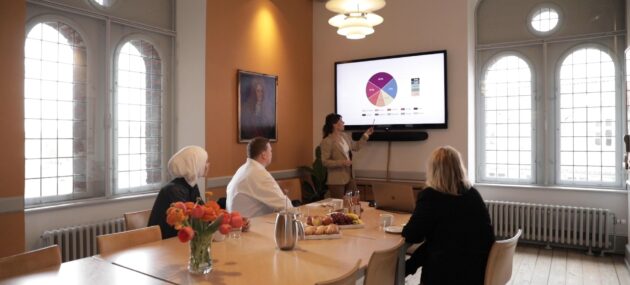 Hold Your Meeting in the Round Tower
The Round Tower is a historical place. Since the tower was completed in 1642, discoveries have been made here, important historical figures have come here and people from all walks of life have passed each other in the Spiral Ramp in search of Copenhagen's most charming view 34.8 metres above the street of Købmagergade.
When you hold your meeting in the Round Tower, you are in the middle of the story at the top of Copenhagen. Let your ideas run free and allow yourself to be inspired by the unique setting exuding centuries of history.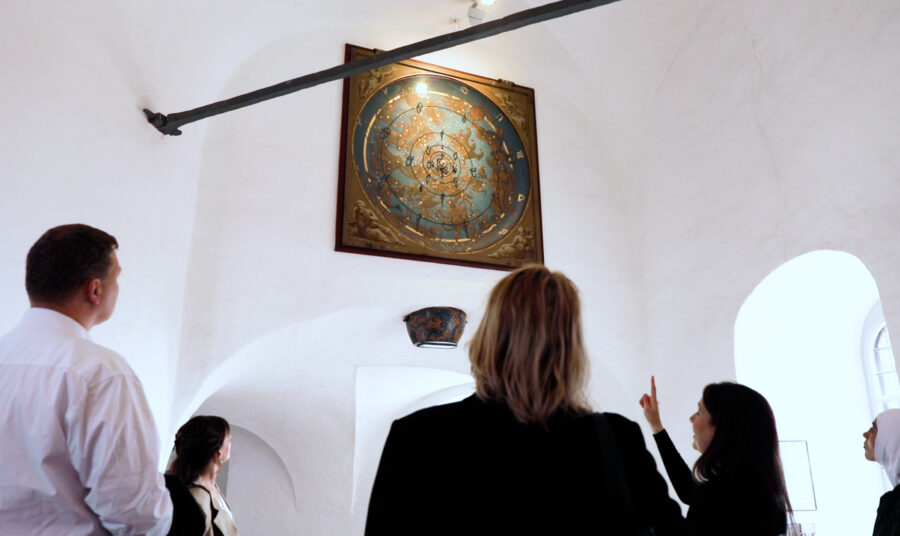 A Tower of Experiences
The Round Tower is a living tower that houses exhibitions, concerts and activities for young and old. Holding your meeting here, you are also close to experiences that can inspire you to new thoughts or give you an enriching break.
Enjoy the 360-​​degree view of the towers and rooftops of the city from the top. Explore the current exhibition in the Library Hall. Step into the hollow core that used to be Denmark's geographical zero point when the country was measured from the 1760s onwards. Or take a guided tour and learn much more about King Christian IV's old tower.
Two Very Special Rooms
You can hold your meeting in one of Round Tower's two stylish meeting rooms, each with its own special character. In the middle of the tower, right next to the Library Hall, you find the largest meeting room, the Reading Room, while you have to continue a few rounds further up the Spiral Ramp to reach our small meeting room, the Tower Room.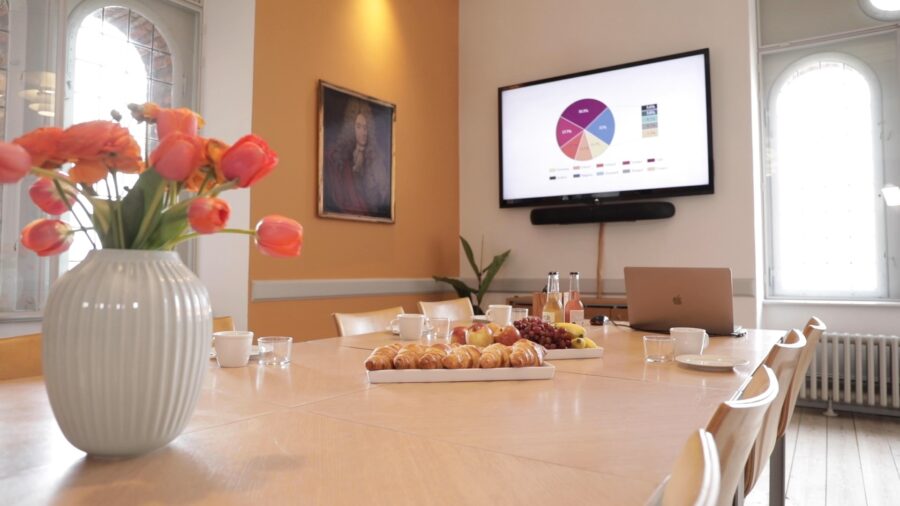 The Reading Room
The Round Tower's largest meeting room is located next to the Library Hall, which used to accommodate the University of Copenhagen's book collection. The books were for library use only so in 1777, two rooms at the entrance  were established, one for the librarian and one for the users to read in.
The Reading Room is decorated with pictures and effects from the Round Tower's astronomical-historical collection, which was previously situated in the room.
Top Meeting Facilities
The Round Tower is centrally located in the middle of Copenhagen, and you will meet the office supplies you need and top meeting facilities. We provide drinks and snacks during the day and we can also help you with lunch if you do not prefer to enjoy it at one of the many nearby restaurants.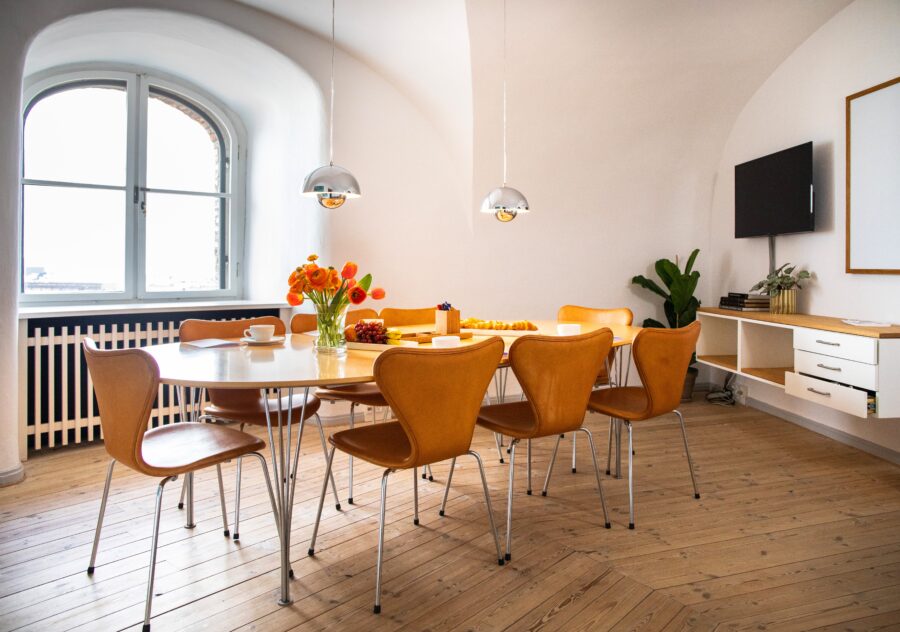 The Tower Room
On the second-highest floor of the Round Tower, behind the ingenious planetarium, you find the Tower Room. The used to be a part of the porter's residence which was located at the top of the tower – notably mentioned by Hans Christian Andersen in his 1857 novel "To Be or Not to Be".
Until the director moved out of his residence in 2007, the Tower Room functioned as his bedroom with a magnificent view.