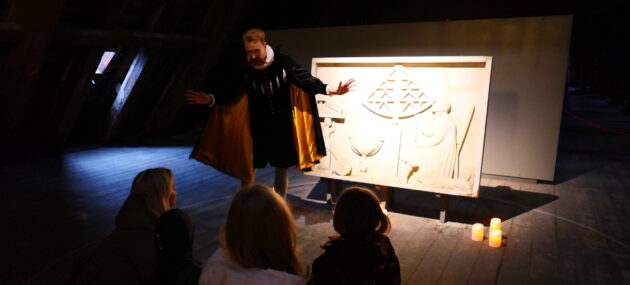 For children
The Round Tower for Children
The Round Tower is known by every child in Denmark. And as to the rest, we would like to tell them about the old tower. The Round Tower is also the children's tower and it is as full of fairy tales and good stories as if Hans Christian Andersen had written about it. Which he actually did over and over again.
If you want to experience all the good stories, please step inside. Hide in the recesses of the Spiral Ramp and say boo to the grown-ups, or visit one of our exciting activities for young and old.
You can also experience the Round Tower here on the website, where we tell about the old tower and offer fun activities especially for children.