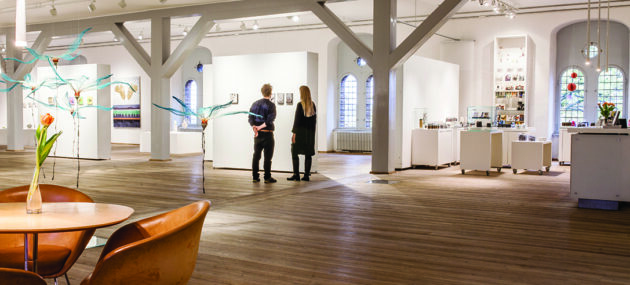 The Library Hall
Enter 800 Square Metres
Halfway up the Round Tower on the floor above the Trinity Church you find the Library Hall, which houses changing exhibitions of art, design and other things as well as concerts and cultural events. You can also buy souvenirs and coffee in the Library Hall, which was opened for exhibitions in 1987.
The Library Hall originally accommodated the University of Copenhagen's book collection, where the National Museum of Denmark was born in the early 19th century. Inaugurated in 1657, the library remained in the hall for 200 years until it moved in 1861, owing to lack of room.
Jan.-Feb.
04.-28.
Exhibition / The Library Hall
Jan.-Mar.
16.-07.
Exhibition, For children / The Library Hall
Mar.
01.-12.
Exhibition / The Library Hall