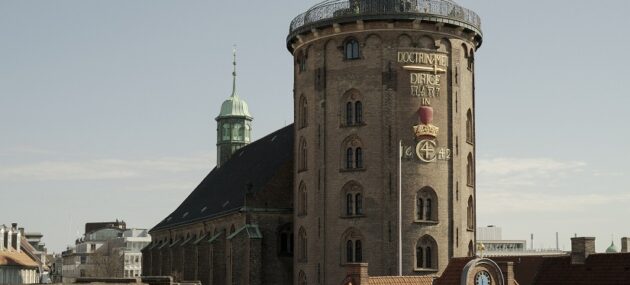 Press and Media
The Round Tower, built 1642 by King Christian IV of Denmark, is one of the most iconic edifices in Denmark and a landmark of Copenhagen. Originally erected to accommodate the university observatory, today the Round Tower also houses a rich programme of events for all ages, comprising exhibitions of contemporary art, modern craft and design and history as well as talks and concerts.
Photo and Film Requests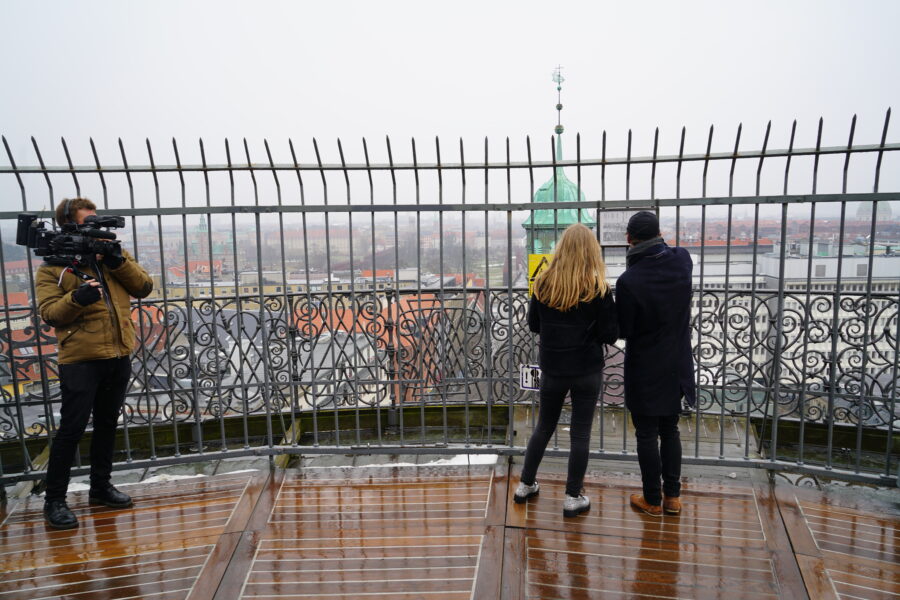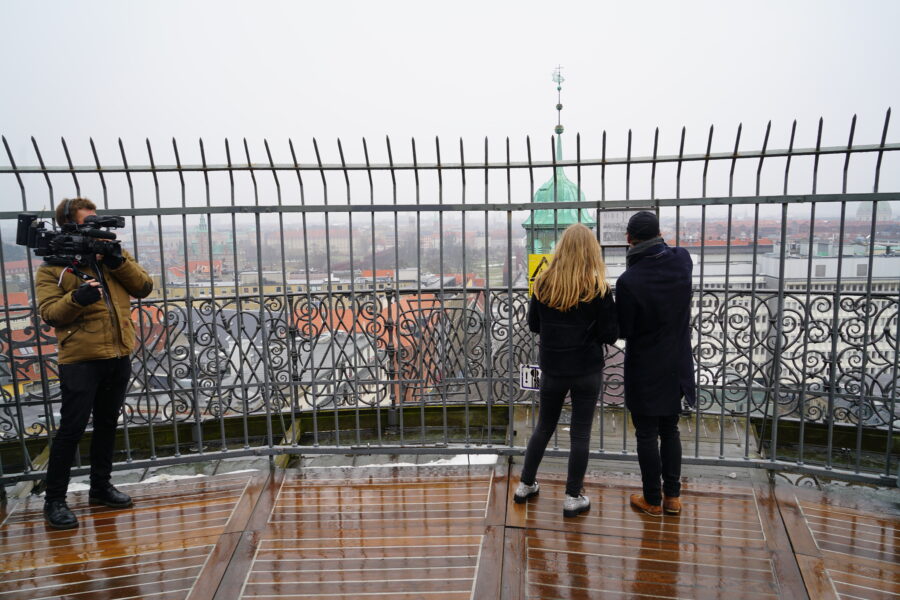 The Round Tower does not want to act as setting for commercial product marketing or wedding photography, but in some cases we can help if you are shooting for purposes such as tourist films and the like.
You must always contact the Round Tower for approval of photo and film shooting. Requests can be sent to director ad interim Jeanette Bursche at jb@rundetaarn.dk. Please note that the shooting must be made before the normal opening hours on 8-10 on weekdays.
Press Photos
Logo
The primary logo is placed to the left. All material with the Round Tower's logo must be approved by the Round Tower prior to publication.