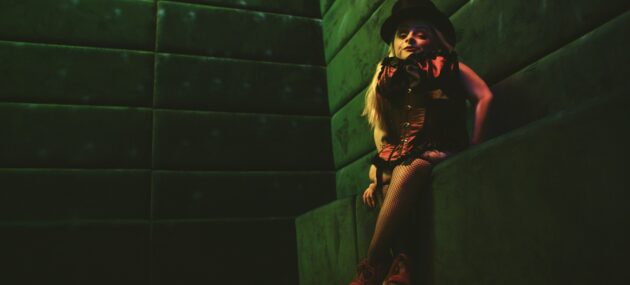 Ablutions of the Tongue
Date
29.02.2020
-
11.03.2020
Location
The Library Hall
Price
Included in entrance ticket
Ablutions of the Tongue
The art exhibition "Ablution of the Tongue" is a transdisciplinary group exhibition which deals with the concept of othering, body and identity.
Othering can be defined as a set of dynamics, processes, and structures that engender marginality and persistent inequality across any of the full range of human differences. Dimensions of othering includes, but are not limited to, religion, sex, race, ethnicity, socioeconomic status (class), disability, sexual orientation or any socially significant marker or characteristic.
The exhibition will explore conditions under which processes of othering seem to arise and in which specific group-based identities become socially significant. The artists will work through these complex networks of stories, addressing visions of other possible worlds than the norm where emotional resonance is used as evidence through the power of poetry, aesthetics and fiction.
Participating artists: Sian Kristoffersen (DK), Stella Geppert (DE), Katrin Ströbel (DE), Kristina Steinbock (DK), Lissa Rivera (US), Linda Lazer (N), Peter Birkholm and Michael Schiøler (DK).
The exhibition is initiated by Kristina Steinbock and co-curated by Louise Lassen Iversen. The exhibition has been realized with the support of:
The Danish Arts Foundation
The Goethe-Institute
Grosserer L.F. Foghts Foundation
The council of Visual Arts – Københavns Kommune
Project "Ablutions of the Tongue" is part of the German-Danish Cultural Friendship Year 2020.