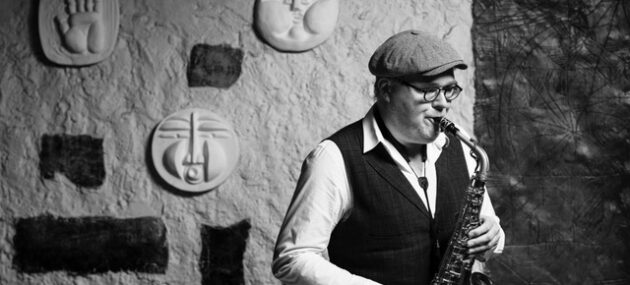 Benjamin Koppel and Baobab Sisters
Location
The Library Hall
Benjamin Koppel and Baobab Sisters
Jazz saxophonist Benjamin Koppel and the Danish vocal group Baobab Sisters play and sing music from Scandinavia and South Africa.
Benjamin Koppel is one of Denmark's most experienced saxophonists, known for his great musicality and captivating sound with a flood of ​​releases and Danish and international collaborations behind him.
The vocal group Baobab Sisters has been involved in South African choral music for almost 13 years. The group's repertoire ranges from traditional folk songs to political songs and pop hits performed with energy and dance.
This evening, Benjamin Koppel and Baobab Sisters will explore the combination of Nordic and South African vocal music and, among other things, perform some of Benjamin Koppel's own songs, which are specially arranged for this collaboration.