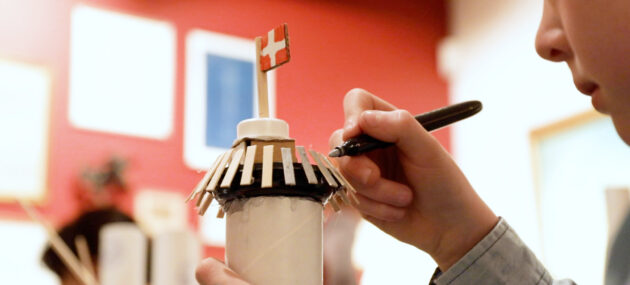 Drop-in Family Workshop: Build Like a King
Location
The Reading Room
Bibliotekssalen
Drop-in Family Workshop: Build Like a King
Join us for a drop-in workshop and create your own towers and castles like King Christian IV of Denmark.
King Christian IV was not just the longest reigning king of Denmark – but also one of the most imaginative! He adorned Copenhagen with buildings and towers so special that we're still talking about them.
Drop by one of our crafty workshops, when the Round Tower invites kids and their adults to unleash their creativity and build like a king.
We will provide materials, so you can get crafty with popsicle sticks, cardboard and other materials, and create weird and wonderful towers and buildings worthy of a king.
The workshops are open for drop-ins on February 19th and April 4th between 10:00 and 14:00.

Admission is in included in your entry ticket to the Round Tower.