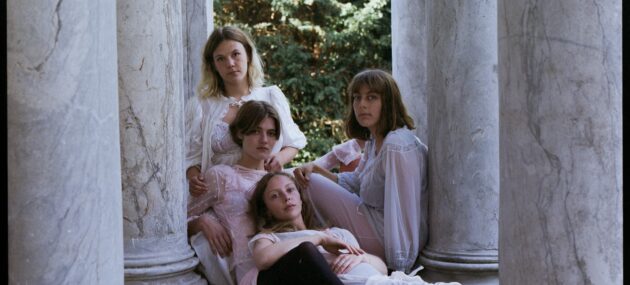 Golden Days: Performance with the Writing Collective BMS and First Hate
Location
The Library Hall
Golden Days: Performance with the Writing Collective BMS and First Hate
The Round Tower is also defined by its student workers. One of them is part of the writing collective BMS that performs a singing and angry shouting choir in the Library Hall together with the pop group First Hate.
The performance consists of a series of poems in Danish introducing the recurring character Ditte. A meeting between music and poetry, but also a manifestation of the clash between two collective processes: a hope – and a shout – about multipersonal voices and restless choreographies.
The performance with BMS and First Hate is part of the annual historical Golden Days festival. This year, the festival explores youth as a phenomenon, feeling and condition under the title "Forever Young".