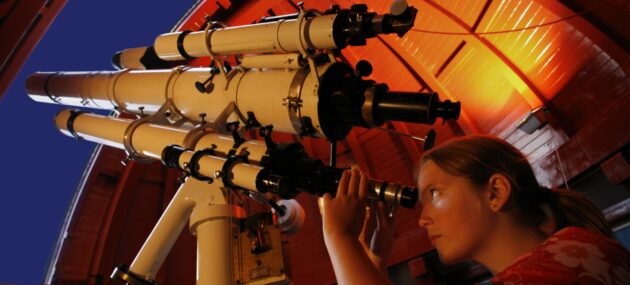 The Little Culture Night
Price
Special ticket 85DKK
The Little Culture Night
What Should Your Observatory Look Like?
The year is 1777, and the Round Tower needs a new observatory. But what is such a thing supposed to contain? Walk in the footsteps of astronomer Thomas Bugge as he visits a number of European countries to find the right instruments, and create your own observatory in the Round Tower. Learn more about a time when an observatory was the centre of both astronomy, surveying and weather measurement, and try to gaze at the stars from Europe's oldest functioning observatory at the top of the tower.
Tickets
Tickets are sold for 85DKK at the entrance. The ticket is valid for all the events during The Little Culture Night i Copenhagen.
In 2019, the first Culture Night dedicated for children (Little Culture Night) took place in Copenhagen. Many museums and cultural institutions opened for a night of children's activities.
See how it went in the Round Tower, where children met the charachters Tycho Brahe, Ole Rømer and an alien, all with their own version of the Solar System. Last stop for the children was to build a little solar system mobile to take home and finally, the Observatory was open for visitors and manned by our astronomers.
Visit the Round Tower on the Little Culture Night 13 March 2020, when the tower once again opens its doors to children looking for historical adventures.