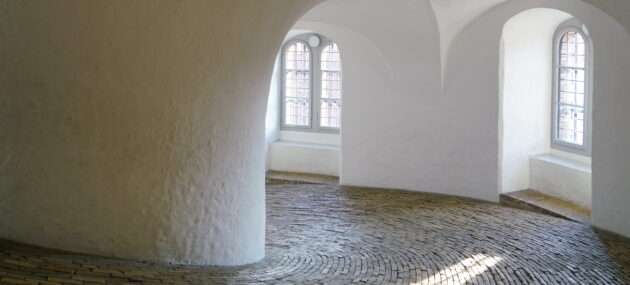 Spiral Ramps Across Borders
Date
06.09.2019
-
22.09.2019
Price
Included in entrance ticket
Spiral Ramps Across Borders
In Berlin and spread over the rest of Europe there are and have been a number of spiral ramps, several of which have provided inspiration for the Round Tower's Spiral Ramp. At all times good ideas have penetrated the more or less tangible walls that have divided the continent.
This year marks the 30th anniversary of the fall of the Berlin Wall that divided Europe for a generation. On that occasion, the history festival Golden Days has the theme "1989" and the Round Tower contributes by putting the divided Europe of the Cold War into perspective.
In the Spiral Ramp you can explore the spiral ramps and stairs in Germany, France, Italy and Sweden. Embark on a journey to Europe's spiral ramps in the Round Tower and learn more about architecture across borders.
You can also hear The Round Tower's new podcast about the euphoric November days of 1989, when East Germans gained free access to the tower.