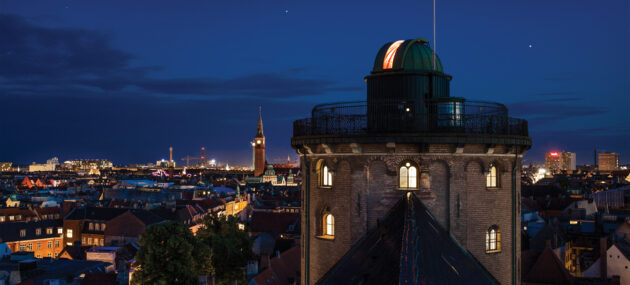 Star Gazing from Above
Date
01.10.2019
-
11.03.2020
Price
Included in entrance ticket
Star Gazing from Above
Join our amateur astronomers for a night of star gazing. During the winter months, the Observatory is open and manned every Tuesday and Wednesday evening from 18 to 21. No reservation is needed. The visit is included in the normal entrance ticket.
Used by the University of Copenhagen until 1861, the Round Tower is Europe's oldest functioning observatory. It is now regularly used by amateur astronomers and open to the public all year round.
On top of the Round Tower there has been several different observatory buildings. The latest one dates from 1929. The Observatory is 6.75 metres high and 6 metres in diameter and contains a refracting telescope with 80–450 x magnification.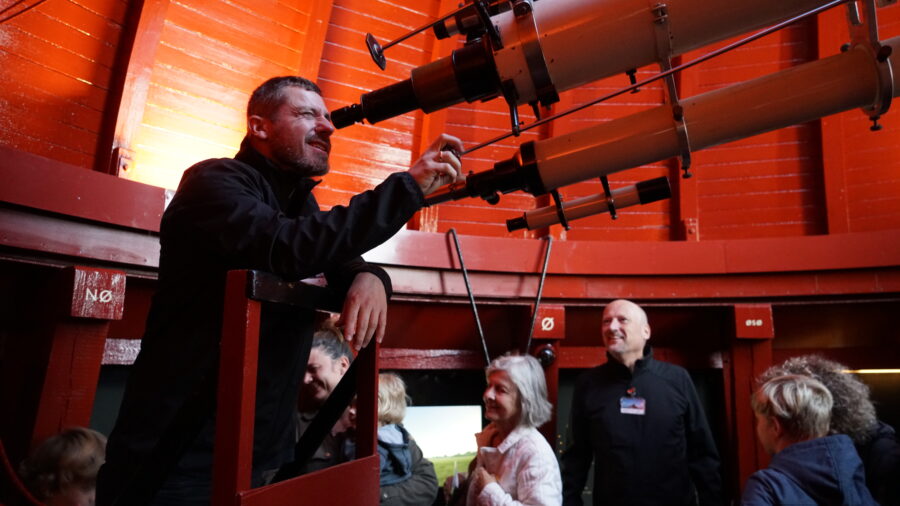 January
Tuesday 7th 18-21 Venus and Moon
Wednesday 8th 18-21 Venus and Moon
Tuesday 14th 18-21 Venus og Orion nebula
Wednesday 15th 18-21 Venus og Orion nebula
Tuesday 21st 18-21 Venus og Orion nebula
Wednesday 22nd 18-21 Venus og Orion nebula
Tuesday 28th 18-21 Venus and Moon
Wednesday 29th 18-21 Venus and Moon

February
Tuesday 4th 18-21 Venus and Moon
Wednesday 5th 18-21 Venus and Moon
Tuesday 11th 18-21 Venus og Orion nebula
Wednesday 12th 18-21 Venus og Orion nebula
Tuesday 18th 18-21 Venus og Orion nebula
Wednesday 19th 18-21 Venus og Orion nebula
Tuesday 25th 18-21 Venus og Pleiades
Wednesday 26th 18-21 Venus og Pleiades

March
Tuesday 3rd 18-21 Venus and Moon
Wednesday 4th 18-21 Venus and Moon
Tuesday 10th 18-21 Venus og Orion nebula
Wednesday 11th 18-21 Venus og Pleiades
Tuesday 17th 18-21 Venus og Orion nebula
Wednesday 18th 18-21 Venus og Orion nebula
Tuesday 24th 18-21 Venus og Pleiades
Wednesday 25th 18-21 Venus og Pleiades
Tuesday 31st 18-21 Venus and Moon