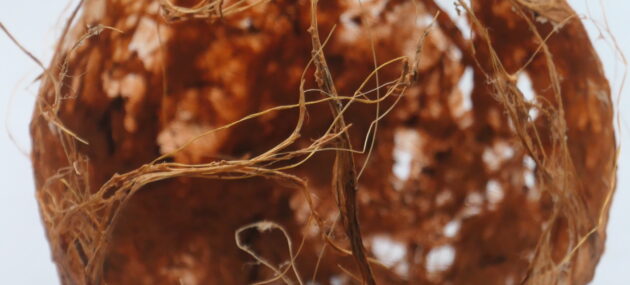 Extended: Swarm
Date
04.01.2021
-
28.02.2021
Location
The Library Hall
Price
Included in entrance ticket
Extended: Swarm
This autumn, Baskets4life is exhibiting in the Library Hall. "Swarm" is based on the groups fascination with natural materials, desing and weaving.
Baskets4life has existed since 2006 as a group of nine professional basket makers and artists. Over the years, the group's collaboration has developed into deep friendships and an understanding of diversity. The common works and exhibitions are characterized by what one might in modern words call swarm intelligence.
A swarm seems controlled but is nevertheless unmanageable. It looks very organized but it is not easy to direct. Baskets4life connects the nerve and energy of a swarm with their way of working. They spread and gather in order to finally meet and unite the many elements in the common expression of the exhibition. Baskets4life is connected by natural materials, which is clearly reflected in the works. The group has a very experimental and curious approach to materials and techniques.
The exhibition consists of a large joint project with countless small elements that are suspended in one or more swarms. In addition, they will each exhibit individual, personal works. Small families in the more traditional weave field but also more experimental objects.
More information follows – see also Baskets4life.dk