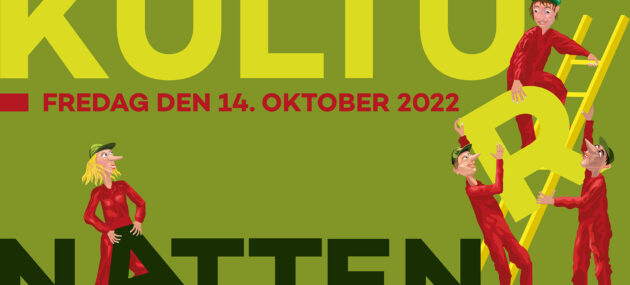 Culture Night 2022
Experience the Round Tower at Culture Night in Copenhagen, where we offer a special programme and the tower will be a beacon in the night's street scene.
The night of culture since 1993
More than 250 museums, theatres, libraries, churches, ministries, parks and squares all over the city welcome the public during Copenhagen's biggest annual one-day event – and the many exciting events show that the city embraces a wide range when it shows its many sides of cultural life.
For over 27 years, Culture Night has been one of Copenhagen's most organized and well-attended cultural events. When the schools go on autumn break, the Kulturnatten association creates a festive evening where the entire city's cultural life merges and opens up to joy and inspiration for all of us.
Program in Rundetaarn:
18.00 Admission with Kulturpass. The observatory is staffed and the exhibition "when the world becomes our body" can be seen in the Library Hall. In the exhibition, the artists Benjamin Skop and Amund Bentsen will be present and there is a special programme.
A lighthouse in the night
Rundetaarn is, in addition to being an architectural tower, Europe's oldest working observatory. Over time, the Round Tower has functioned as many other things, including as far back as 1750, when the tower functioned as a temporary lighthouse. This is recreated especially for the culture night, however on a much larger scale and with many more lamps than back then in the 18th century.
The art group Vertigo will transform the Round Tower into a large luminous lighthouse by installing dynamically controlled light in all of the tower's 31 window frames. The round tower's windows are placed symmetrically all around and up along the length of the tower, which means that graphic processes can be formed that can both bring together and break the building's architecture. Not least, it will be possible to turn the entire tower inside out and visualize the course of the snail's passage outside the tower. The work will stand as a luminous, attractive installation, and will be a delight for both guests in the tower and passers-by.