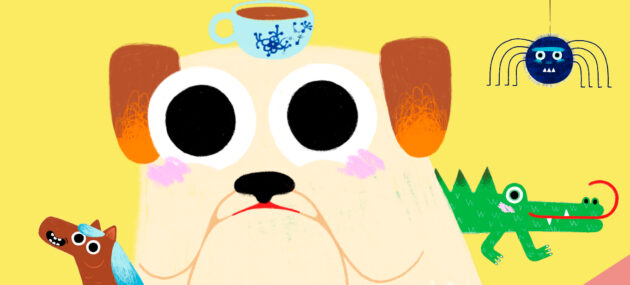 The Round Tower for Children
Date
01.02.2020
-
23.02.2020
Price
Included in entrance ticket
The Round Tower for Children
During the month of February, we have a special programme for children and their families.
History is passing through the Round Tower and the animals are passing through the stories. That is why we tell the old tower's history through the animals that are connected to it.
You can meet the dog with eyes as big as the Round Tower guarding a treasure of gold coins. You can hear about all the feathers that military men and fine ladies could buy in the Round Tower in order to adorn themselves. And you can get the story of the small three-legged birds that stole the Round Tower but fortunately put it back in place.
Treasure hunting, theatre and workshops
From Saturday 1 February to Sunday 23 February 2020, children and their adults can experience a variety of stories as the Round Tower opens the gate for treasure hunting, theatre, workshops and more.
Explore the Spiral Ramp, experience Hans Christian Andersen's famous fairy tale "The Tinderbox" in the Library Hall in a brand new puppet theatre version by Janne Kjærsgaard and let your creativity unfold in hobbyhorses.