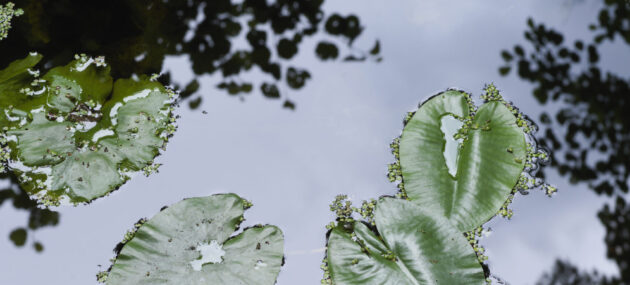 Reflections at the Foot of Heaven
Date
23.06.2022
-
21.08.2022
Location
The Library Hall
Price
Included in entrance ticket
Reflections at the Foot of Heaven
Photographer Janne Klerk has created an exhibition about immersion, nature and cosmos. As part of the Danish Science Year 2022, the exhibition brings nature into the city centre and the Round Tower with Janne Klerk's series of large photographic reflections.
According to Janne Clerk, these reflections are not just a visualization of the brief moments that occur. It is also a play with the light as it unfolds in the colour space that unfolds between the atmosphere and the subject below and above the water surface. The reflections in the water play together and form a fascinating picture of how we humans also contain several layers in our dialogues and when we are among each other.
The project "Reflections at the Foot of Heaven" will be realized as both an exhibition and a book. Having been on the way since 2016, it is based on photos or the same location during several years and through the changing seasons of the year.
Read more about Janne Klerk