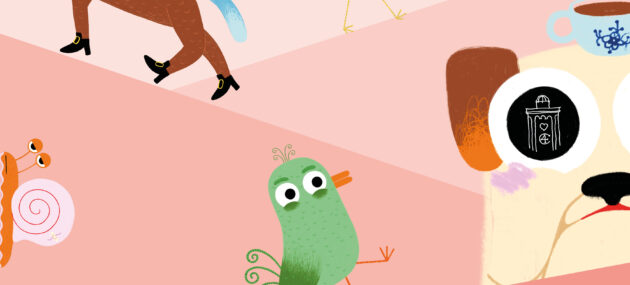 Summer Holidays with the Round Tower's Animals
Date
19.06.2021
-
08.08.2021
Price
Included in entrance ticket
Summer Holidays with the Round Tower's Animals
The dog, the snail, the horse and all the others. During the summer holidays, the Round Tower is full of animals connected with the tower's history. But the animals are hiding in the Spiral Ramp, so you have to keep your eyes open.
The history of the Round Tower is also the history of its animals. There is the dog with eyes as big as the Round Tower from a fairy tale by Hans Christian Andersen. There is the horse that carried the Russian tsar to the top of the tower, the spider that moved into the telescope of the stargazers in the Observatory and many others.
During the summer holidays, you can go searching for the animals on the window panes in the Spiral Ramp and get to know much more about them and the history of the Round Tower as you fill your animal map with stickers.
If it is a long way to the top for short legs, the animals will help to shorten the ascent. Learn more about the Round Tower in a different way – it is free when the entrance to the tower is paid.
You can also click and read more about the Round Tower's animals