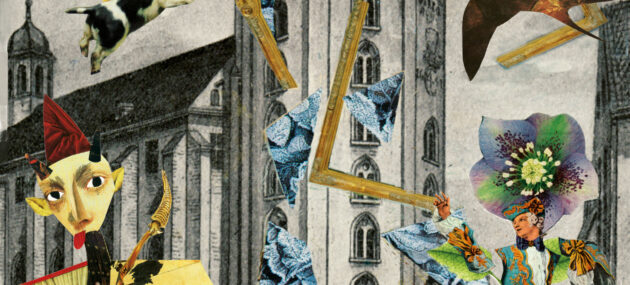 The Fairy-tale Tower
Date
05.02.2022
-
24.04.2022
Location
The Library Hall
Price
Included in entrance ticket
The Fairy-tale Tower
Children and adults can experience Hans Christian Andersen's fairy-tale universe in the Library Hall where the world of books inspired the Danish writer.
Hans Christian Andersen visited the Round Tower as one of the first things when he arrived in Copenhagen as a young man. Since then, he returned to the tower time and time again in his writings. The fairy-tale tower appealed to the fairy-tale writer above them all. How could it not be so?
From February to April, children and adults can enter Hans Christian Andersen's fairy-tale universe, as the Round Tower tells a number of his most imaginative stories in tableaux and words. Experience scenes from seven fairy tales that you know or think you know – or do not know yet. The exhibition is inspired by Victorian paper peepshows where the curious audience could explore small worlds of great beauty and a wealth of ideas.
The centre of the exhibition is a large circus tent from which you can peep into the fairy-tale scenes and try to guess which fairy tale they depict. In which fairy tale do you meet the dreamy umbrellas? And where do the flowers go to the ball at night?
The exhibition is located in the Library Hall that once contained the University Library's tens of thousands of volumes. This is where the young Hans Christian Andersen was inspired by the worlds of imagination in the books. In one of his poems he even lets the books jump off the shelves and throw themselves into a festive dance!
The exhibition is created by Round Tower in collaboration with selected artists.