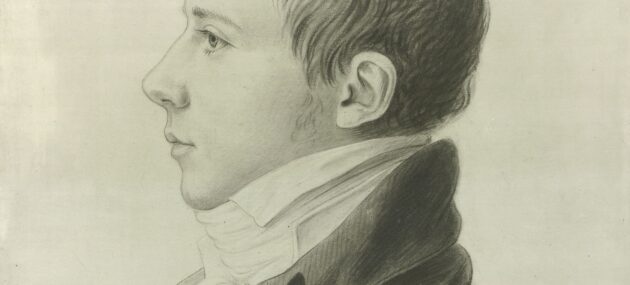 H.C. Ørsted Anew – the Beauty in Nature
Date
01.07.2020
-
27.09.2020
Location
The Library Hall
Price
Included in entrance ticket
H.C. Ørsted Anew – the Beauty in Nature
Hans Christian Ørsted was an important person in the scientific and cultural life of early 19th century Denmark. New exhibition presents a man, who was rooted in the Round Tower.
200 years ago, Hans Christian Ørsted discovered electromagnetism – a discovery which resulted in rapid scientific and technical development and made electricity an essential prerequisite for modern society.
It took Ørsted many years to reach this discovery. During that period, he made frequent use of the University Library, which was then located in the Library Hall with access from the Round Tower. In 1817 he additionally conferred two doctor's degrees in the Trinity Church just below the Library Hall. So Ørsted was a frequent guest in the building complex that will show his exciting life and the unique discovery of the connection between electricity and magnetism.
For Ørsted, the discovery of electromagnetism was also a confirmation of the unity and beauty in nature: Everything in nature is connected.
The exhibition presents Ørsted as a scientist and prominent person in the cultural life in the period 1800-1850, whose work also had a great linguistic impact. He even influenced Hans Christian Andersen, who was inspired by Ørsted for several of his fairy tales.
The exhibition is arranged by the Society for the Dissemination of Natural Science.
On Saturday 19 September, part of the Library Hall will be used in connection with the World Voice Day. The exhibition is still open but if you want to experience it undisturbed, we recommend that you choose another day for your visit.